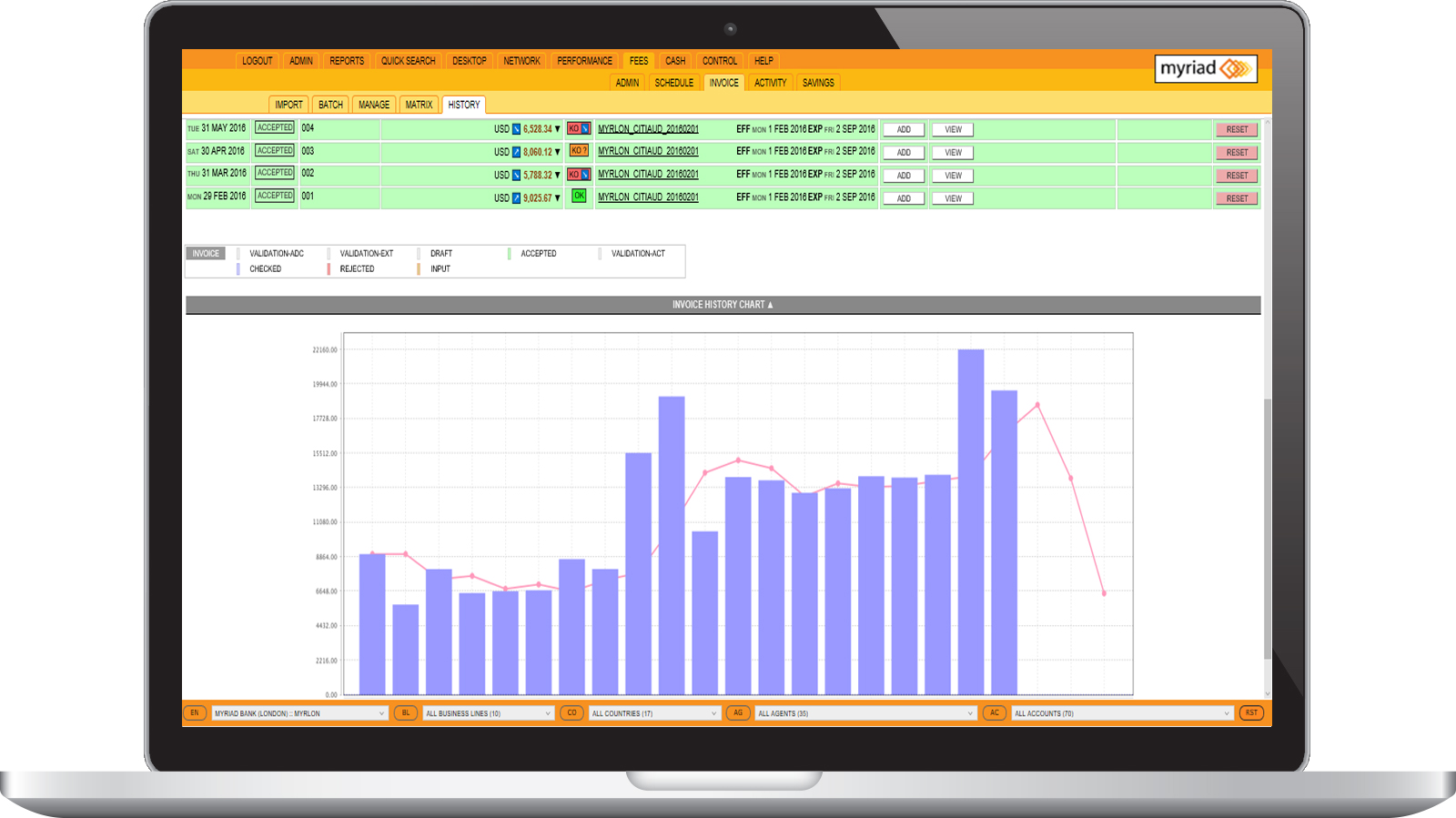 What is MYRIAD?
MYRIAD is a Network Management and Vendor Governance platform. Conceived originally to address the specific requirements of Network Managers, the system has evolved into the governance, risk and compliance (GRC) space, while developing a premier Cost Management solution that delivers automation and processing efficiencies in the reconciliation and analysis of fees and invoices.
MYRIAD's extensive functionality, which offers a comprehensive Network Management solution, has been further developed to embrace the wider vendor network, meaning that any and all providers and suppliers can be managed through the platform.
MYRIAD is designed to evolve with your business requirements and environment, continuing to be effective in times of change and reorganisation. At its core is a workflow capability that can manage and report in the most granular detail on a firm's providers, from a complete network overview right down to account level.
Key Benefits of MYRIAD's Functionality

Visibility and Maintainability is improved by merging multiple sources of information and documentation

Automation of repetitive functions reduces risk and improves efficiency

Knowledge Management – a consolidated information repository available across your organisation


Actionable Intelligence – available firm-wide through seamless sharing of data and reports across all departments
Fees
• Automated and manual invoice capture
• 3-way reconciliation between invoice, fee schedule and internal transaction data
• Rapid generation and maintenance of complex fee schedules
• Identification of cost reduction opportunities
• Multiple Foreign Exchange rate conversion
Network
• Repository of static data, documentation and contacts
• Support for all account types
• Complete management overview
• Global access with strict user permission controls
Reports
• Full reporting capability
• Report Templates
• Ad-hoc & scheduled reports
• Store, share and export
Process & Control
• Configurable account workflow templates
• Enriched task routing
• Complete activity audit
Performance
• Comprehensive and flexible RFI engine  (for RFP, Due Diligence, etc)
• Comprehensive issue tracking and call/meeting report system, including SLA  matching and performance grading
• Service level monitoring and benchmarking information
• Supplier STP report repository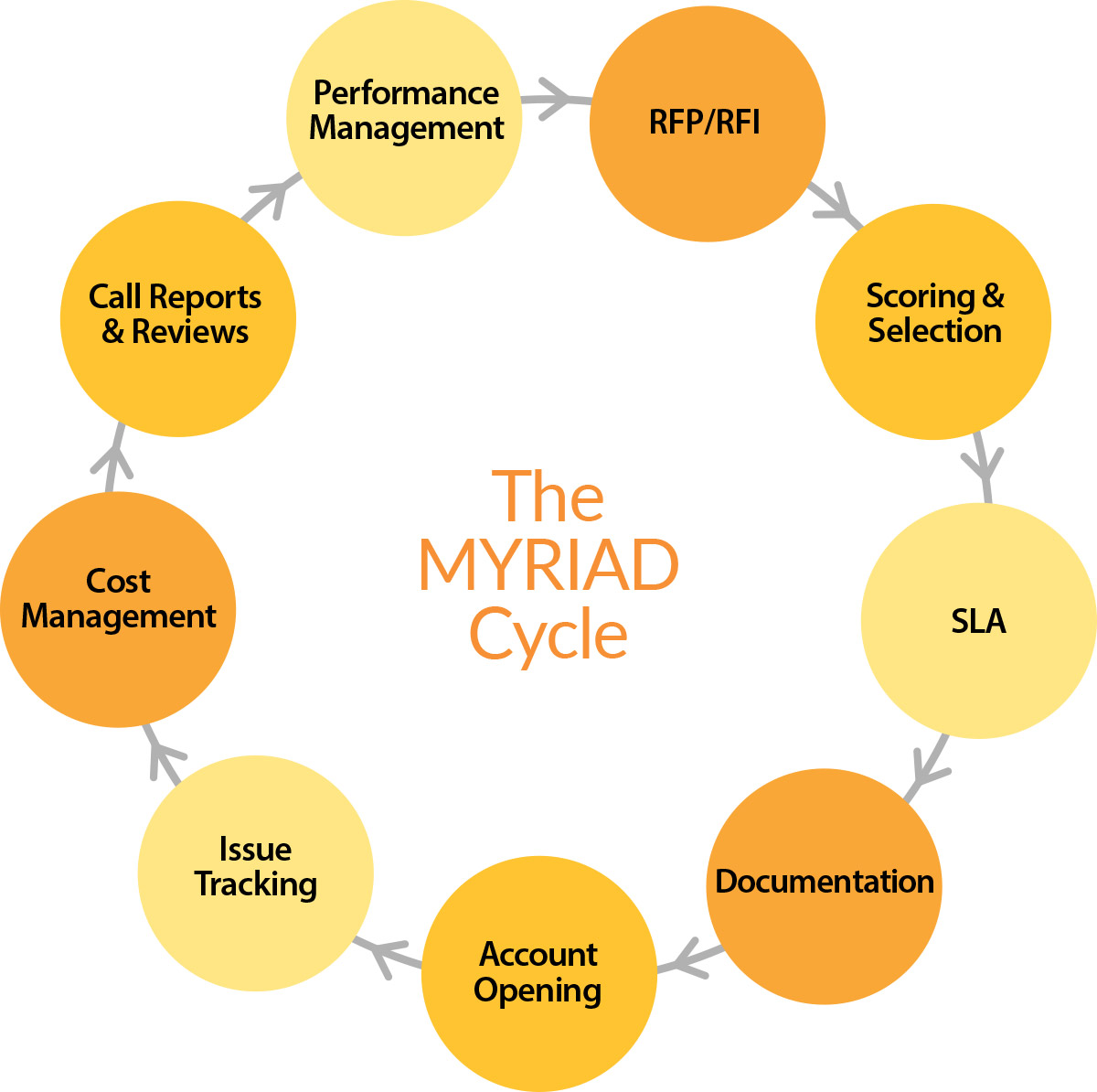 A unique, unrivalled service
Since development of MYRIAD began in 1999, our product managers have been actively working with the banking sector to ensure that we remain at the forefront of the RegTech space. 
With each implementation, our Clients have been very impressed by the ease with which MYRIAD has been adopted by their organisation.