What is Embus?
Client Onboarding and Client Lifecycle Management are major challenges for Banks and Financial Institutions, requiring procedural competence as well as solid system support.
Embus offers an efficient, comprehensive and cost-effective technology solution to reduce the time it takes to onboard a Client, enhance the Client experience and provide transparency and accountability throughout the process. It provides you with the tools to manage your Clients effectively on an ongoing basis.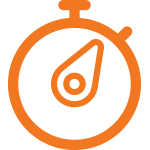 Embus reduces the time for you to onboard a Client and allows them to be continually advised of where they are in the onboarding process through the use of more efficient and transparent procedures
Using online alerts Embus enables regular Client reviews and ongoing Due Diligence. All questionnaires, responses and analysis can be stored within the system and reported on as required
Embus provides a streamlined process with a focus on tracking, monitoring and ensuring regulatory compliance throughout the lifetime of the Client, responding to new regulations, or data received as part of a scheduled or ad-hoc compliance review
How Does Embus Help Client Onboarding?
• Single integrated system
• Full regulatory compliance
• Comprehensive CLM capability
• Improved Client experience
• Transparency via full audit trail
• Highly flexible and configurable
• Secure access for all departments
• Due diligence and ongoing reviews
• Full reporting capabilities
• Quick and secure Client access
Embus runs your onboarding function more efficiently by introducing automated processes which run in parallel, allowing you to focus on informed decision-making.
Embus helps to shorten timelines, improving speed and accuracy, boosting transparency and lowering costs through streamlined processes and services.
System and system support
Embus is delivered securely via the internet, allowing controlled access for all parties involved in the onboarding and lifecycle management processes.
Flexible and configurable, Embus delivers a significant increase in operational efficiency and capacity that leverages powerful reporting capability.